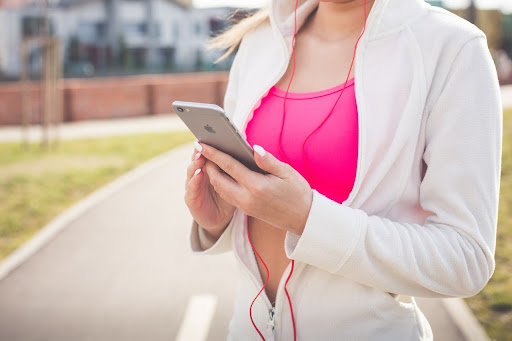 3 Must-Have Apps for Getting Fit Without Breaking the Bank
Image via Pexels
Buying a gym membership and paying for a personal trainer isn't the only way to get serious about your health and fitness. Whether you're a couch potato looking for a lifestyle change or a fitness buff trying to take your physique to the next level, you can accomplish more than you think while spending less than you'd imagine. How? With low-cost apps that provide all the fitness information you need right on your favorite device. If you're ready to get serious about fitness but don't have a lot to spend, here's what you need to know.
The Best Gadgets for Connecting with Fitness Apps
Before you can start using fitness apps to motivate, guide, and track your workouts, you need a device that lets you access the latest apps. But the best fitness gadgets do more than store apps — they compile and sync data so the information you need is available with a click of a button.
Smartphones
Smartphones are an obvious choice for budget-minded fitness buffs, as there's no need to buy an extra device. However, anyone who's tried it knows that working out with your smartphone is awkward at best. While there's no shortage of options for hands-free phone carrying, from yoga pants with pockets to waterproof armbands, some of us prefer a more streamlined solution.
Smartwatches and fitness trackers
Wearable devices like smartwatches and fitness trackers are by far the most popular choice for dedicated gym-goers. These devices pair with your phone, meaning you can still access information on a larger screen, but they also provide constant tracking of metrics like steps, heart rate, and sleep to provide a complete picture of your fitness. They also come in a range of styles and colors, from the watch itself to the wristband. However, while smartwatches and fitness trackers perform similar functions, they're not exactly the same: While smartwatches can do everything from send texts to monitor your heart rate, fitness trackers focus solely on fitness metrics and, as a result, have a much lower price point.
Smart scales
If you're focused on weight loss or gain, consider adding a smart scale to your gadget lineup. Smart scales track your weight, body fat percentage, and muscle mass, then sync with health apps so you can easily view your progress.
The Best Workout Apps for Meeting Your Fitness Goals
Now that you have the right devices for accessing fitness apps, let's talk about the must-have apps you need to download.
Couch to 5K
Designed for total beginners, Couch to 5K is the perfect app for people who want to get started with running but have a tendency to give up before they gain much ground. C25K breaks down running into manageable chunks so new runners don't end up so sore that they're discouraged from getting back on the trail. While experienced runners may find this app too easy, beginners will appreciate its no-judgment approach to fitness.
BodyWeight Warrior
The BodyWeight Warrior app proves you don't need expensive gym equipment to get a great workout. Filled with no-equipment workouts guaranteed to get your heart and muscles pumping, as well as exercise challenges and leaderboards, this app is a must-have for working out in your home gym.
Daily Yoga
Perfect for active recovery days and times you want something a little more slow-paced, the Daily Yoga app is your budget-friendly answer to overpriced yoga classes. In addition to customized yoga and meditation classes, Daily Yoga tracks your practices so you can see exactly how far you've come. Have a question or need some encouragement? Connect with Daily Yoga's online community for the camaraderie of class at a fraction of the price.
Fitness should be accessible to everyone — even if you have no idea what you're doing. And with these great apps, it can be! Instead of making excuses for skipping yet another workout, use these apps to improve your health at a price you can afford.